The last time I was fortunate enough to present at a conference was a year ago at SOURCE Seattle. So it feels good to have had the chance to return in 2016 and present on a new topic of crowdsourced security.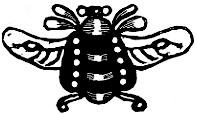 The title was Evolving a Bug Bounty Program and, accordingly, it embraced a theme of descent with modification. In this case, building feedback loops and iterative processes based on various signals (and noise!) from of a bug bounty program.
You can hear a preview of some of the ideas in the Brakeing Security podcast that covered the conference. Enjoy!