OWASP AppSec EU 2017 Presentation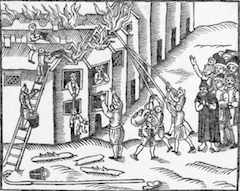 Here are the slides for my presentation at OWASP AppSec EU this year: The Flaws in Hordes, the Security in Crowds. It's an exploration of data from bug bounty programs and pen tests that offers ways to evaluate when a vuln discovery strategy is efficient or cost-effective.
OWASP records the sessions. I'll post an update once video is available. In the meantime, you check out some background articles on my other blog and keep an eye out here for more content that expands on the concepts in the presentation.